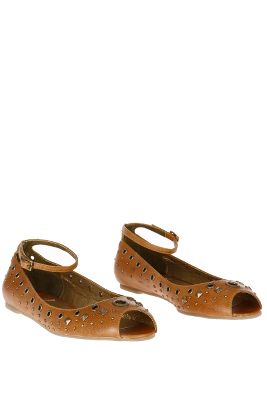 I love living in a city; and I'm getting marginally more comfortable with the temperatures that we experience during the summer months. My problem comes when I try to put together office friendly summer styles. The heat means farewell to my favorite jackets, sweaters and scarves (except the very lightest)…it's heart wrenching. The fact that I loathe most of the "acceptable" options so thoughtfully displayed on my company's dress guidelines make it doubly difficult. I will not wear Capri pants. I will not wear anything so floral it gives me hay fever. We'll not even mention the vaguely orthopedic sandals…

In times like this my initial response is "buy something"…but what? What few pieces can I purchase that will make it in the work environment but also hold potential in the outside world? I refuse to buy clothing purely for work; it makes me think of school or prison uniforms. As Patrick McGoohan said, "I am not a number, I am a free man".

A couple of items have already made it out of the stores and into my closet. Namely, a black three-quarter sleeve dress from Barneys own label. A low-ish neckline (tank underneath at work), buttons down the front, and two bands of black lace near the hem. Very Italian widow…the one who's mourning but also looking out for husband number two… In addition, a pair of flat brown leather peep-toe sandals with ankle straps. Potentially a dull, standard basic…except for the brass studs, which add an almost punk feel.

A good start, and the quest continues...